Douglas County Log Home Staining Chinking Maintenance
Douglas County Colorado log home maintenance project staining and chinking. Old stain on this Castle Rock log home was removed via chemical stripper and hot water pressure washing. Stain is Transformation and chinking is log jam.
Finishing a dove tail style log home near Castle Rock, Colorado.  This log home's old finish stain was stripped with hot water chemical pressure washing.  Log Home Stained with Sashco Transformation 'Goldtone Light' stain and Sashco Log Jam mortart white color chinking.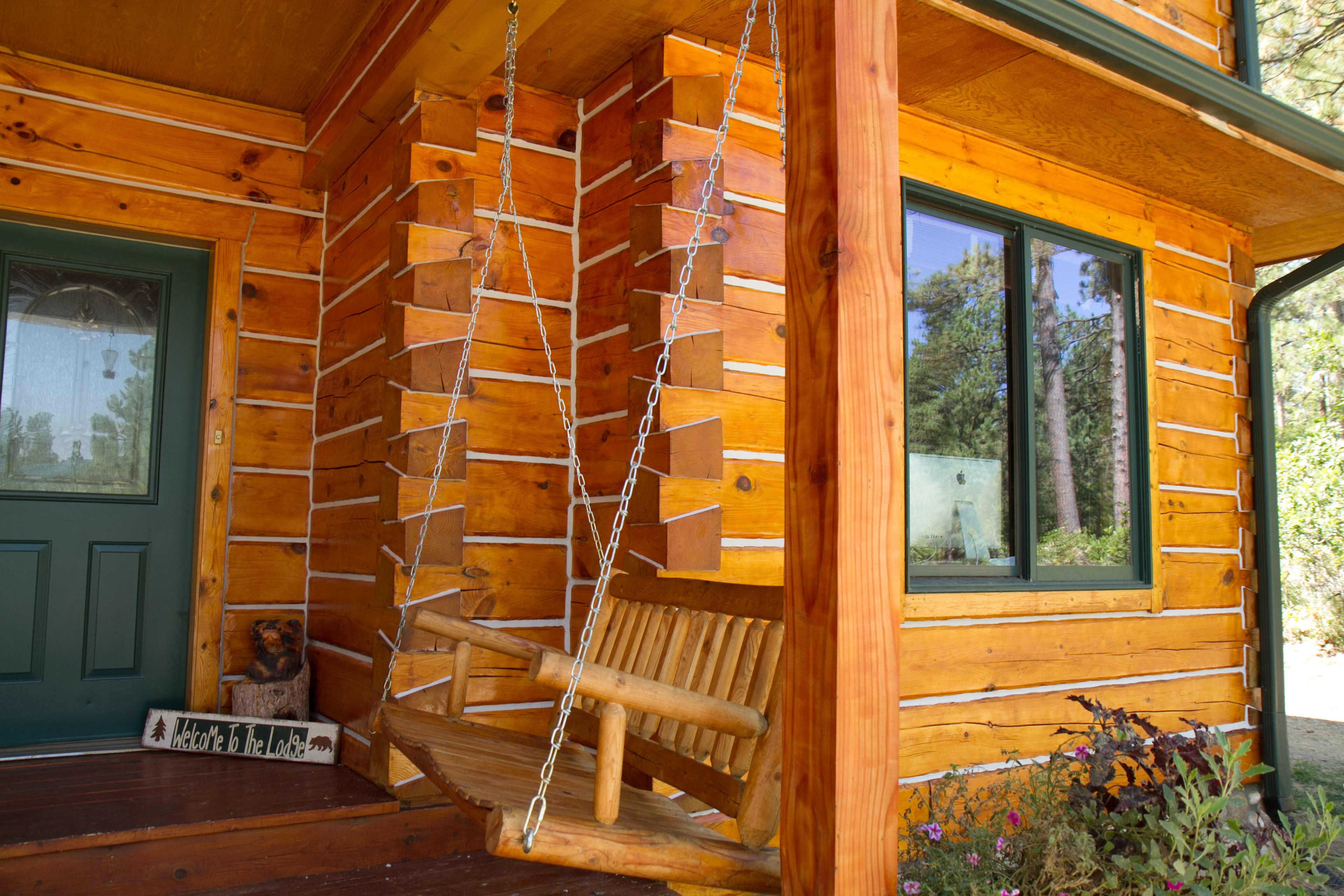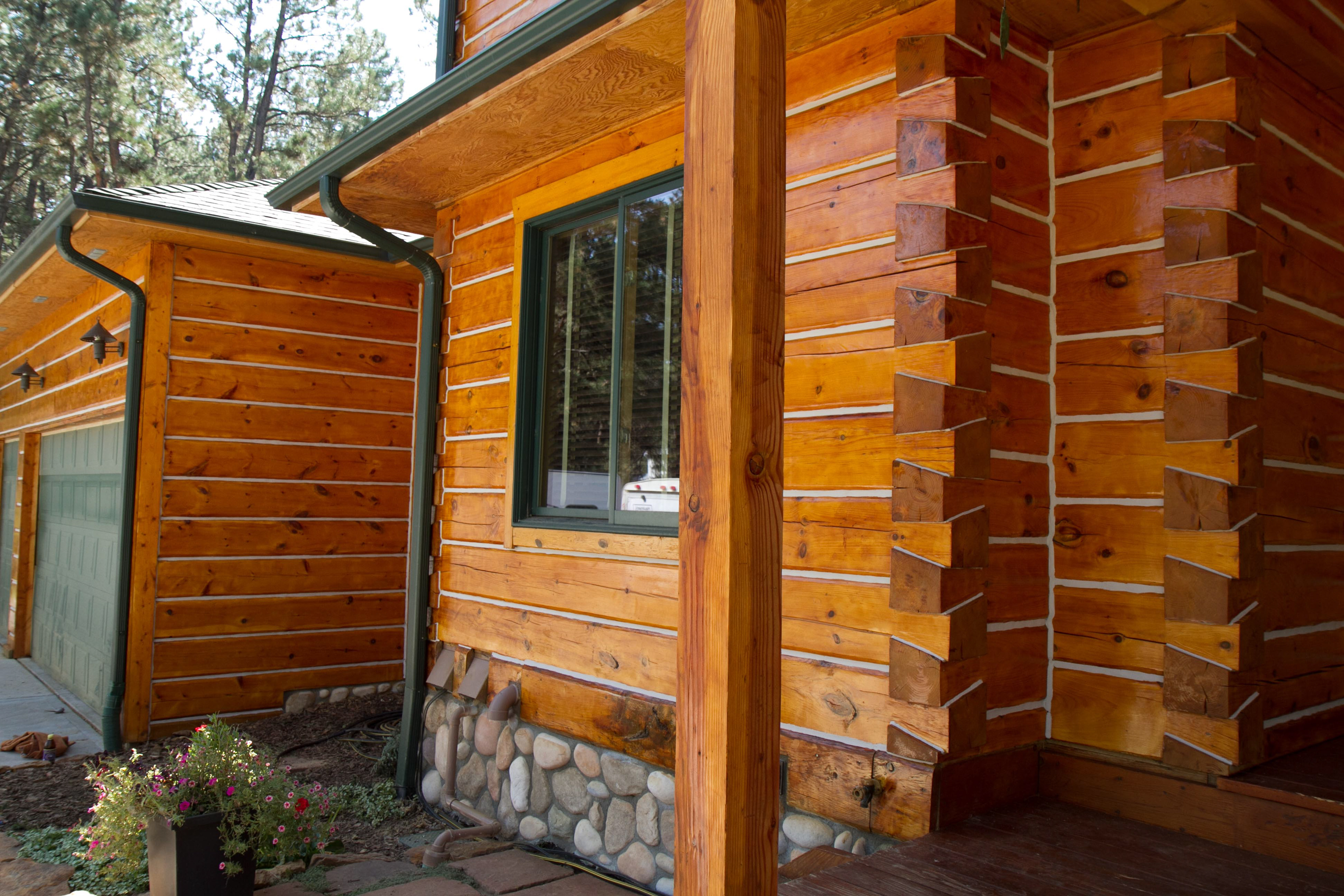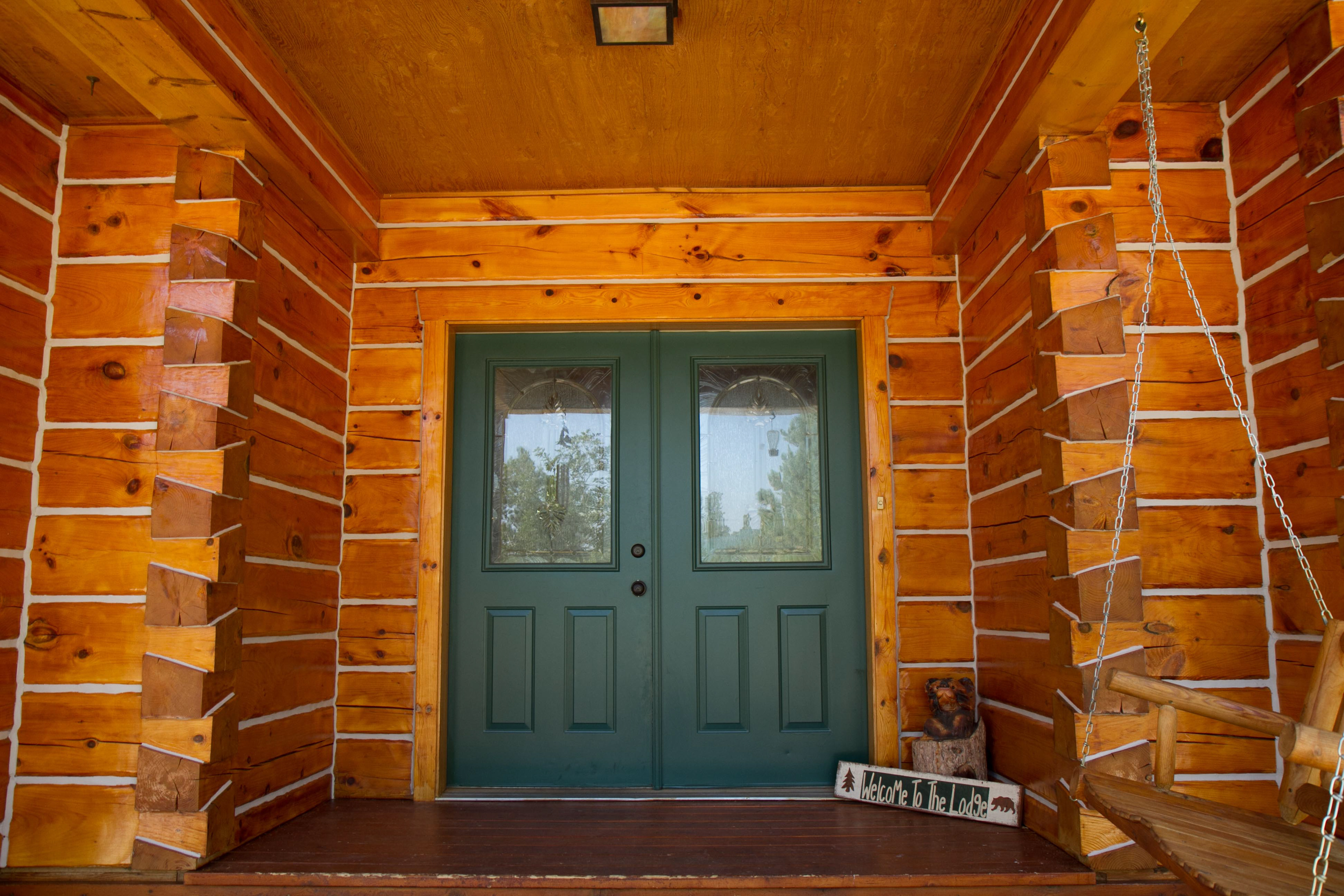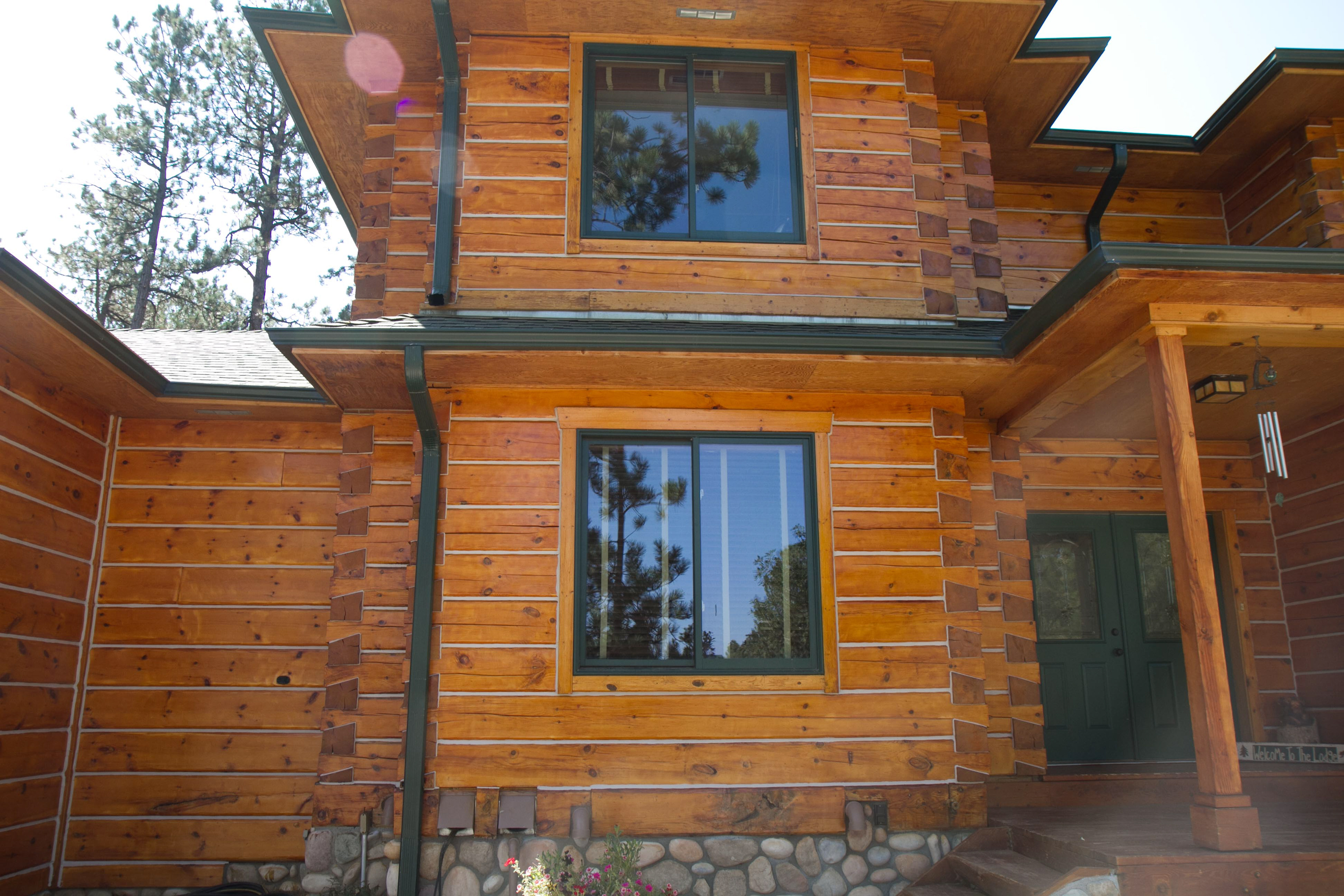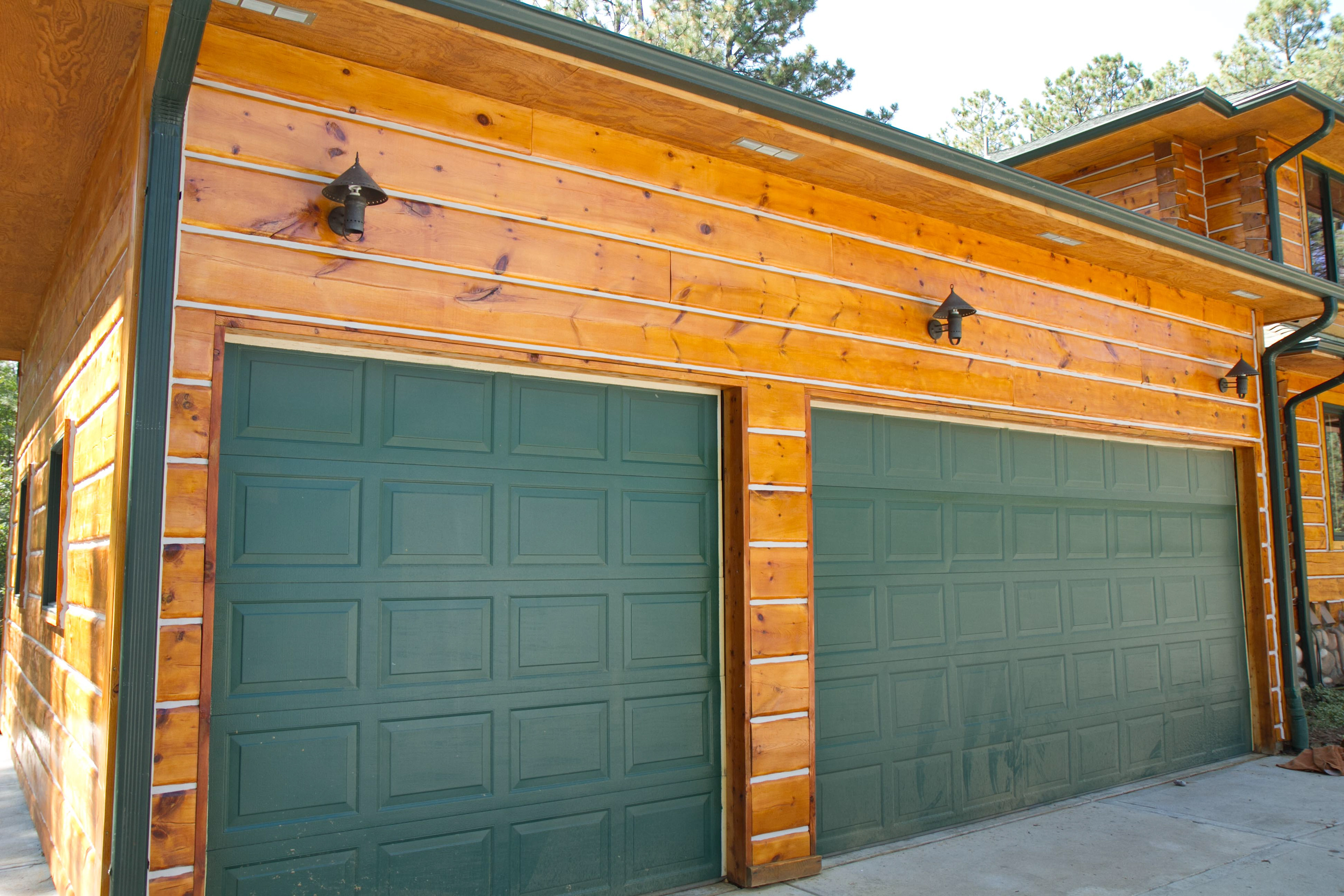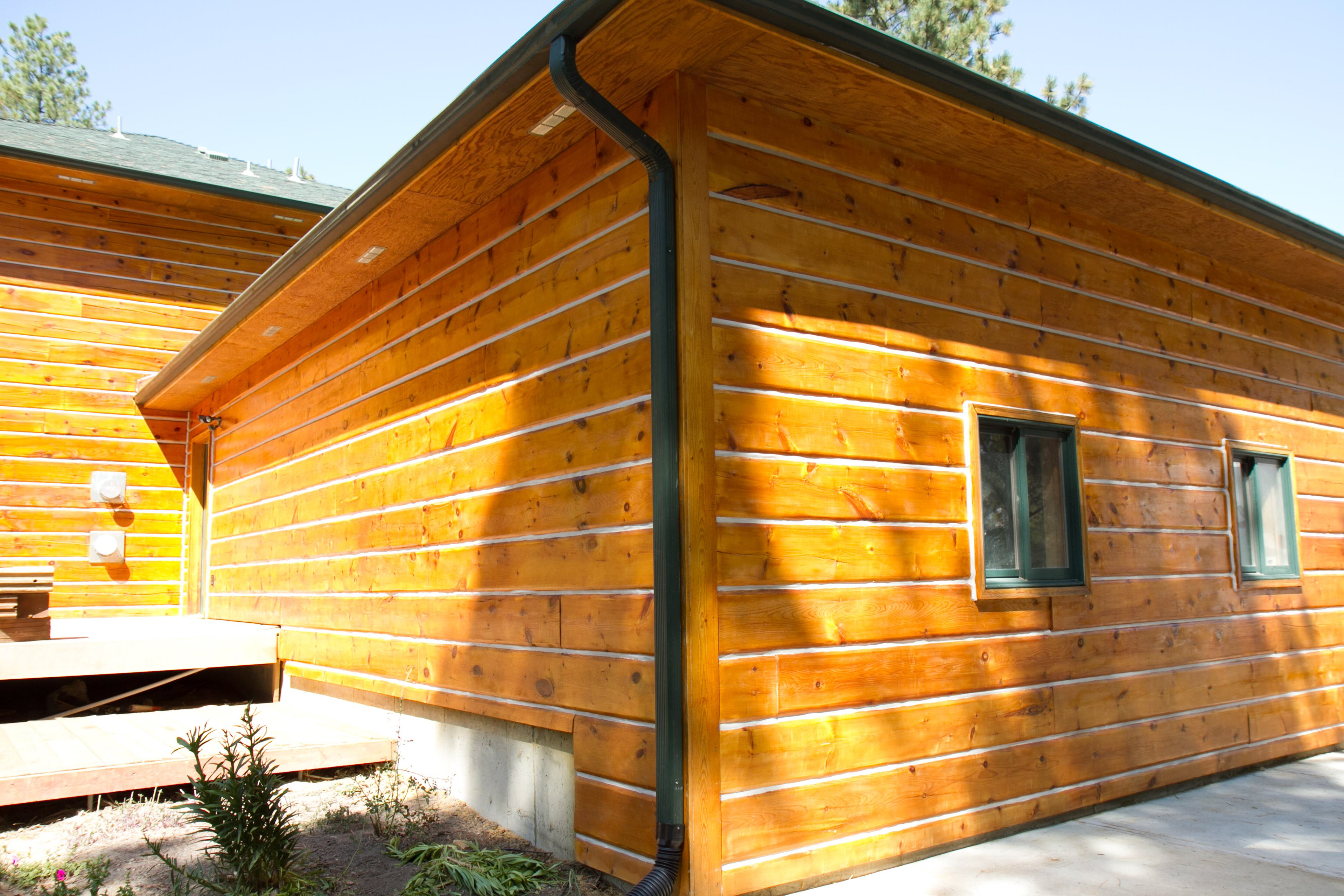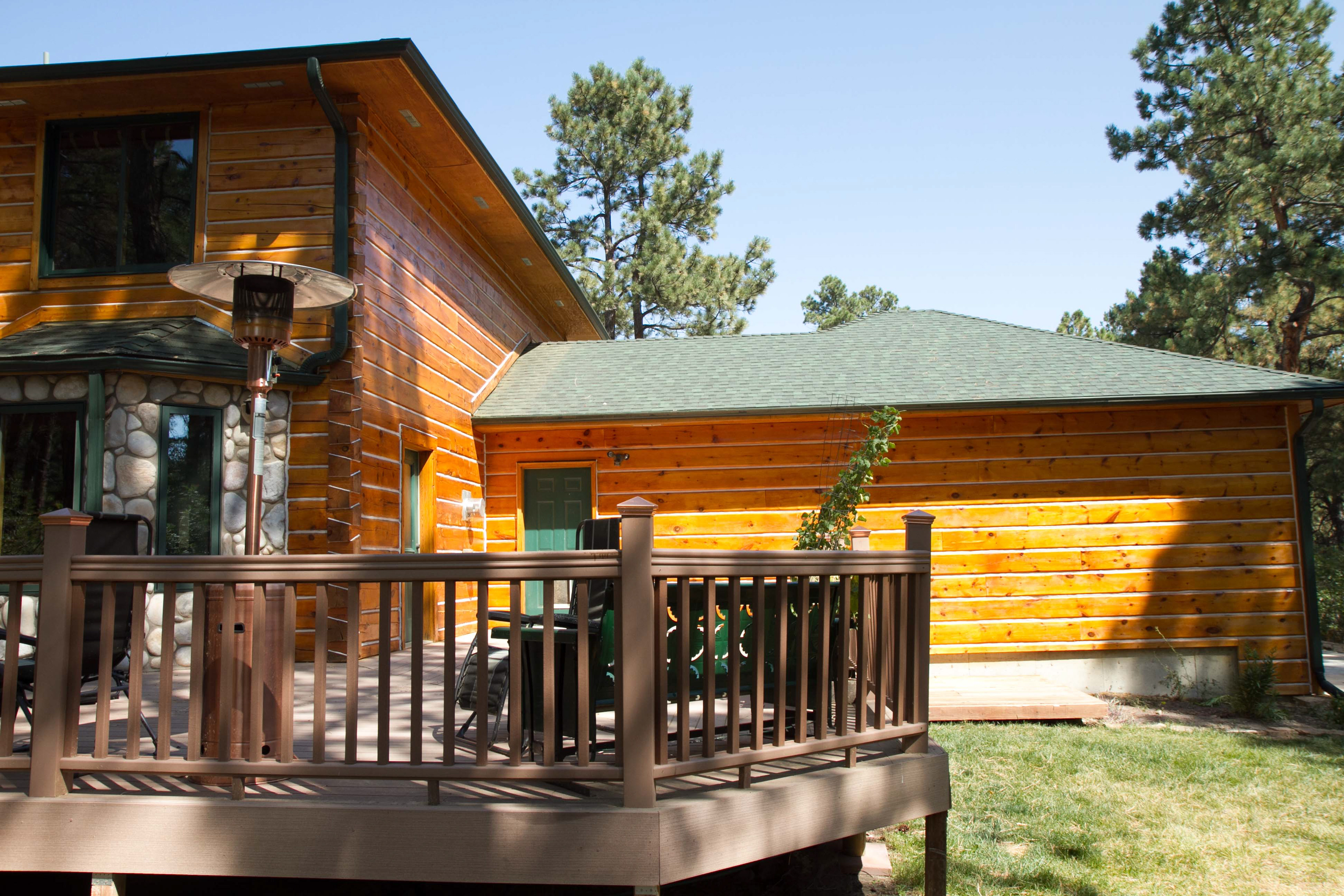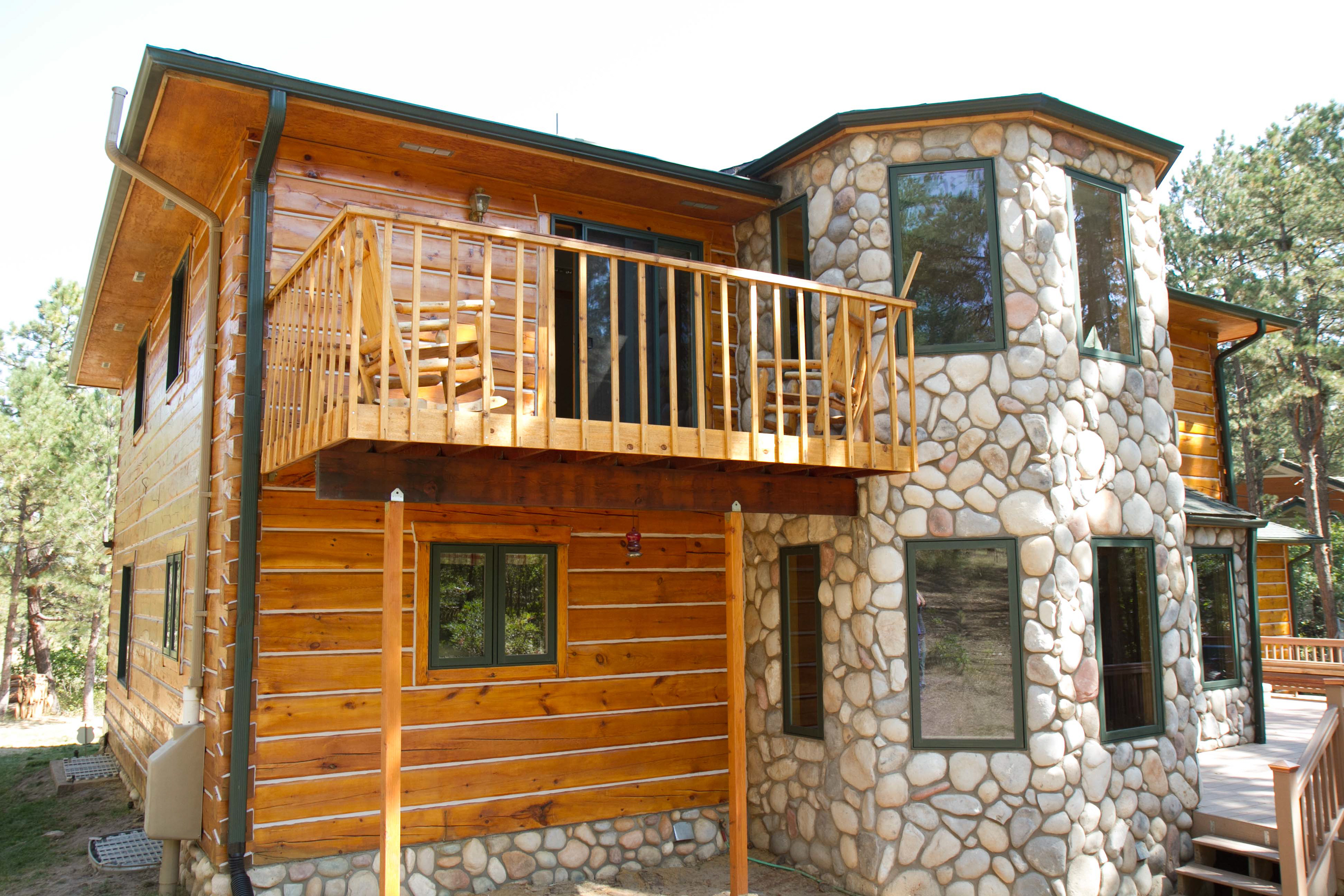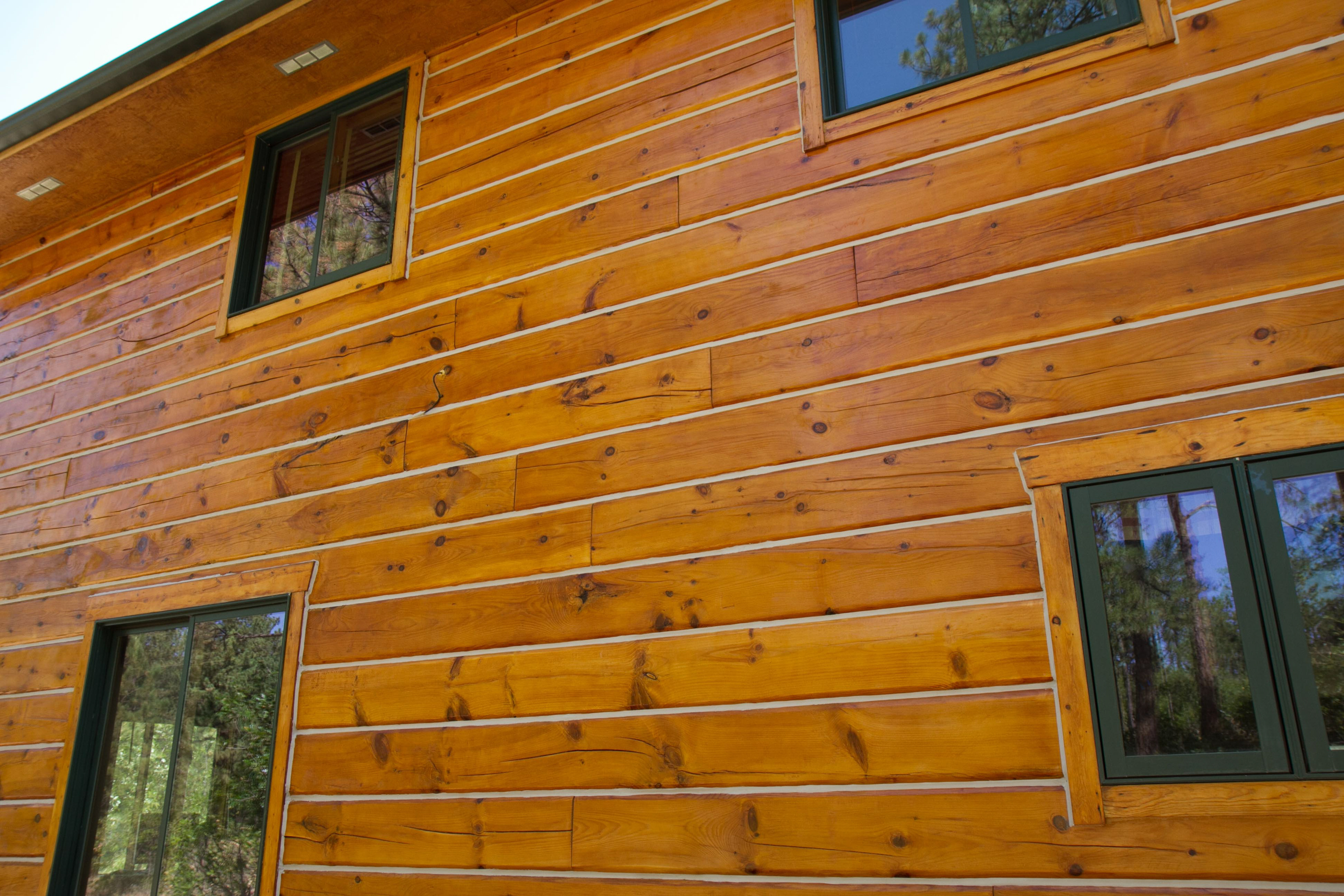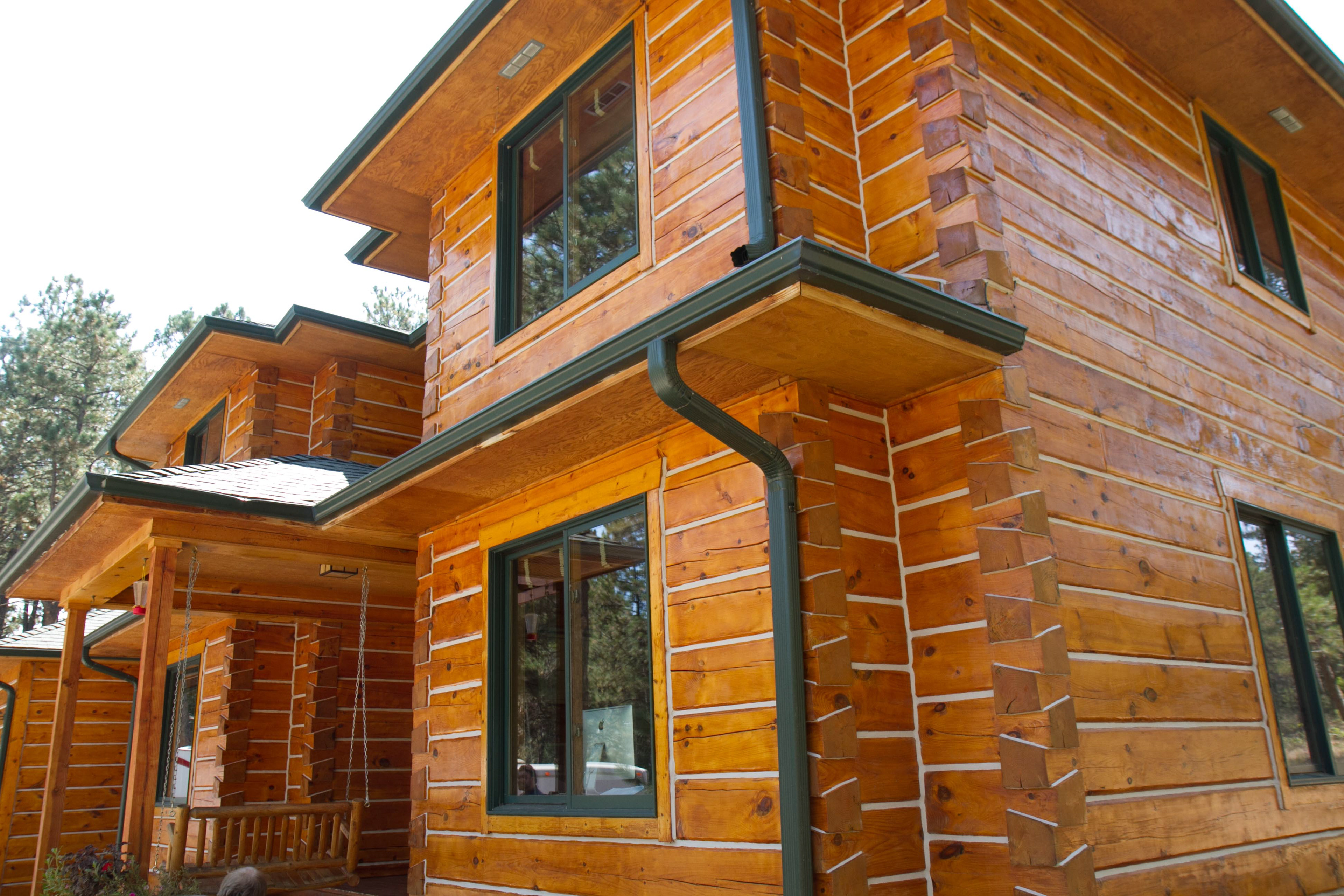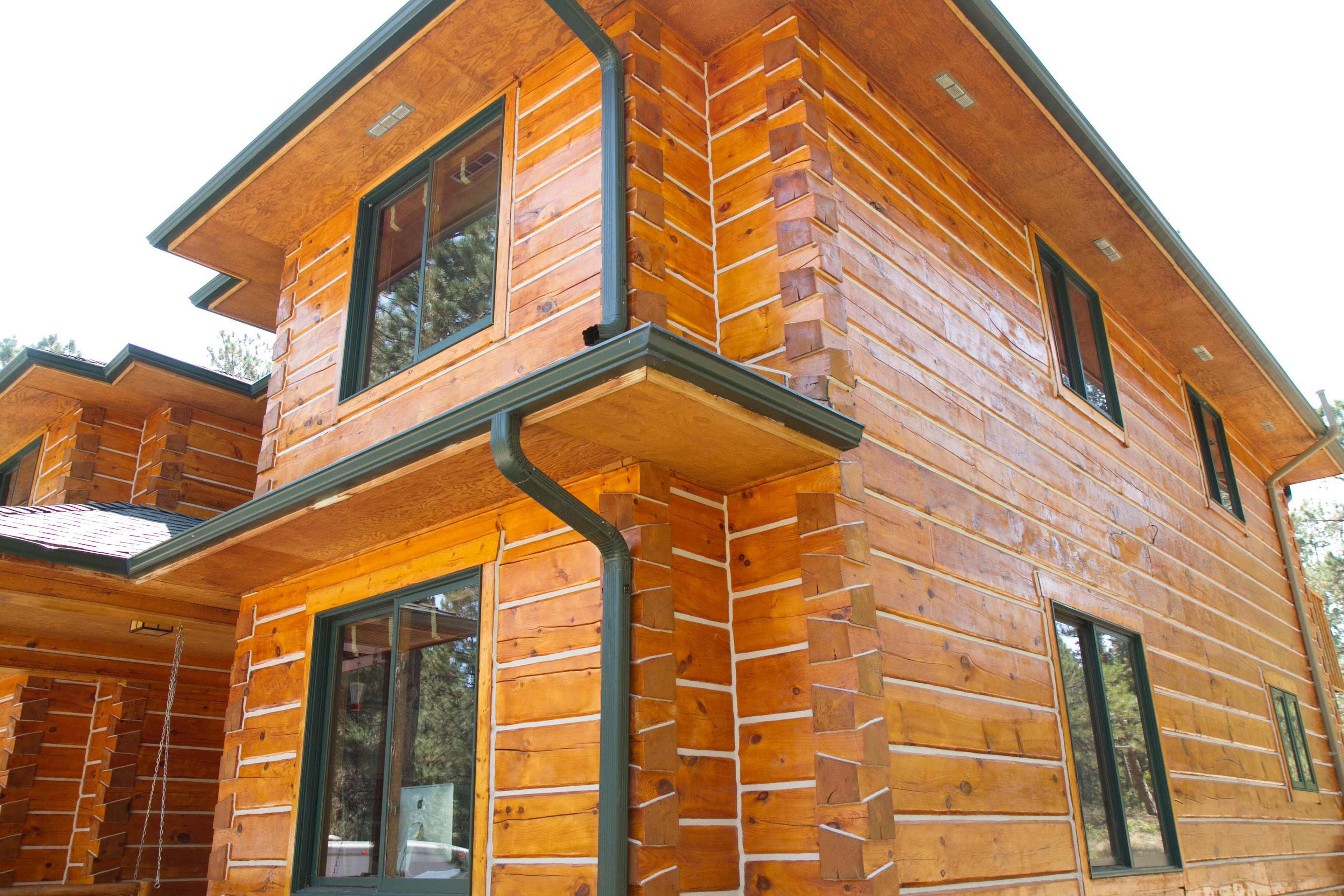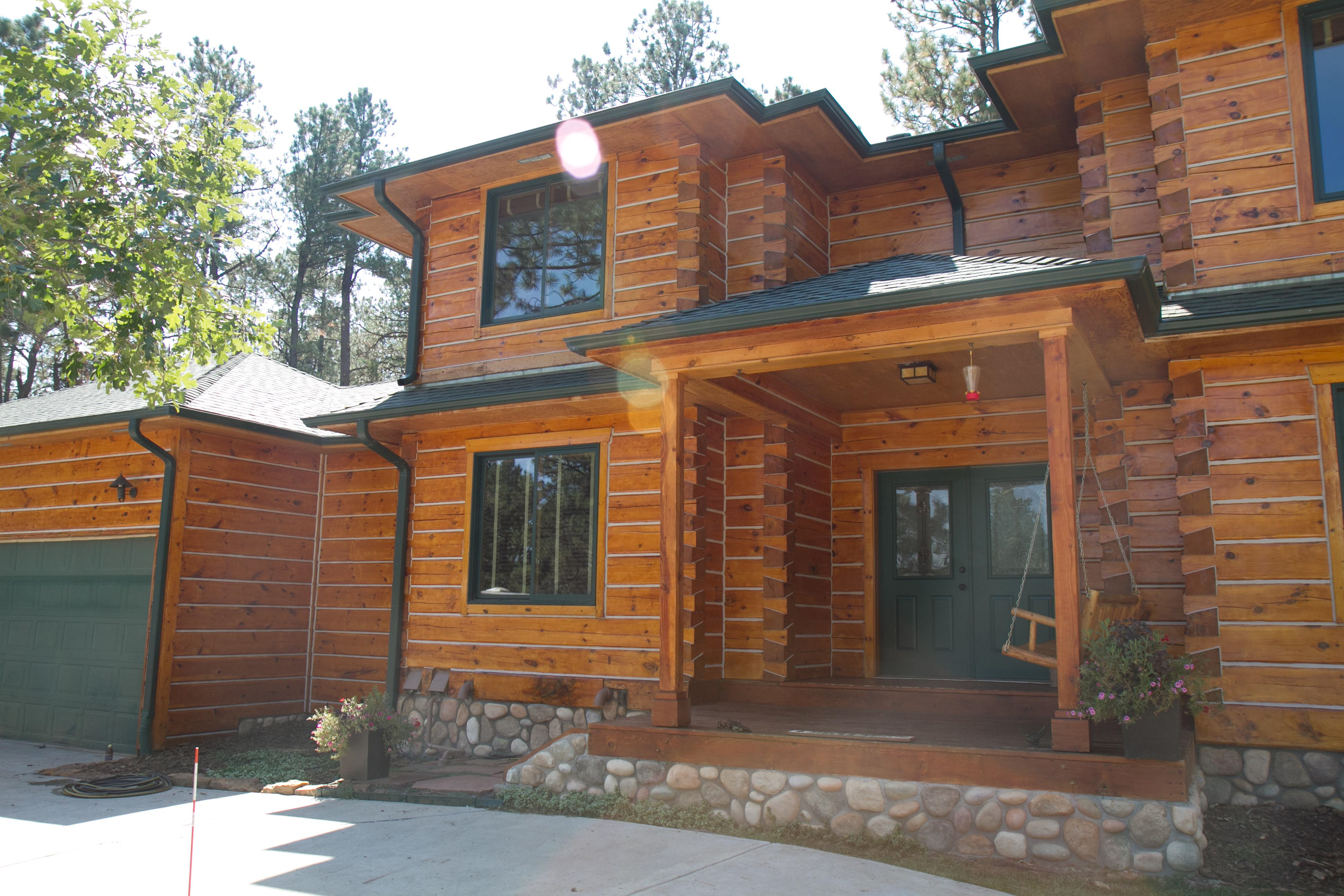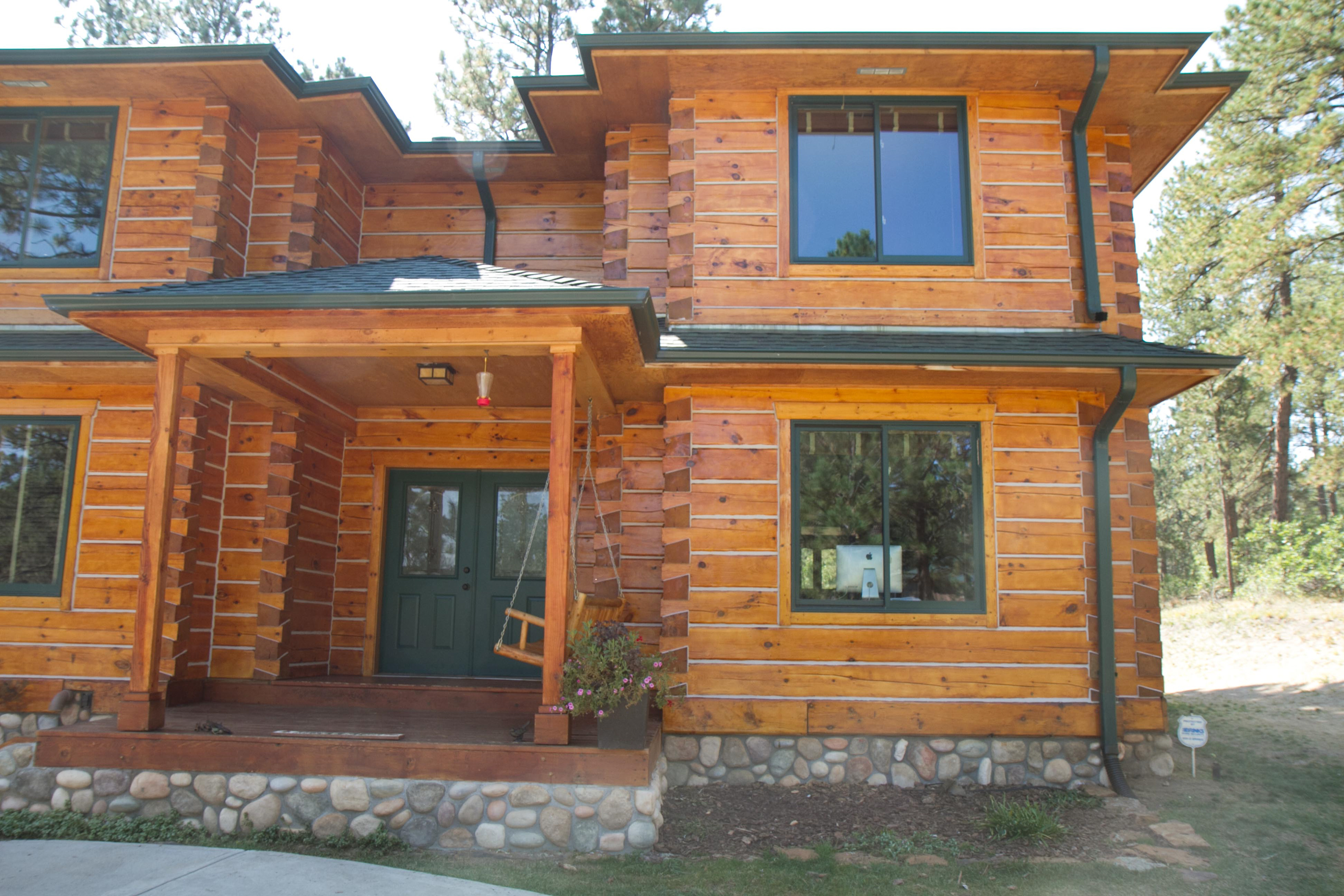 Log Home Finishing - Staining and chinking of log home in Colorado