Log Home Finishing (970) 368 2308
Finishing log homes Colorado log home maintenance. Specializing in cabin chinking and staining. We use Sashco and Permachink brand stain and chinking and work to help you determine the cost of your log home maintenance project.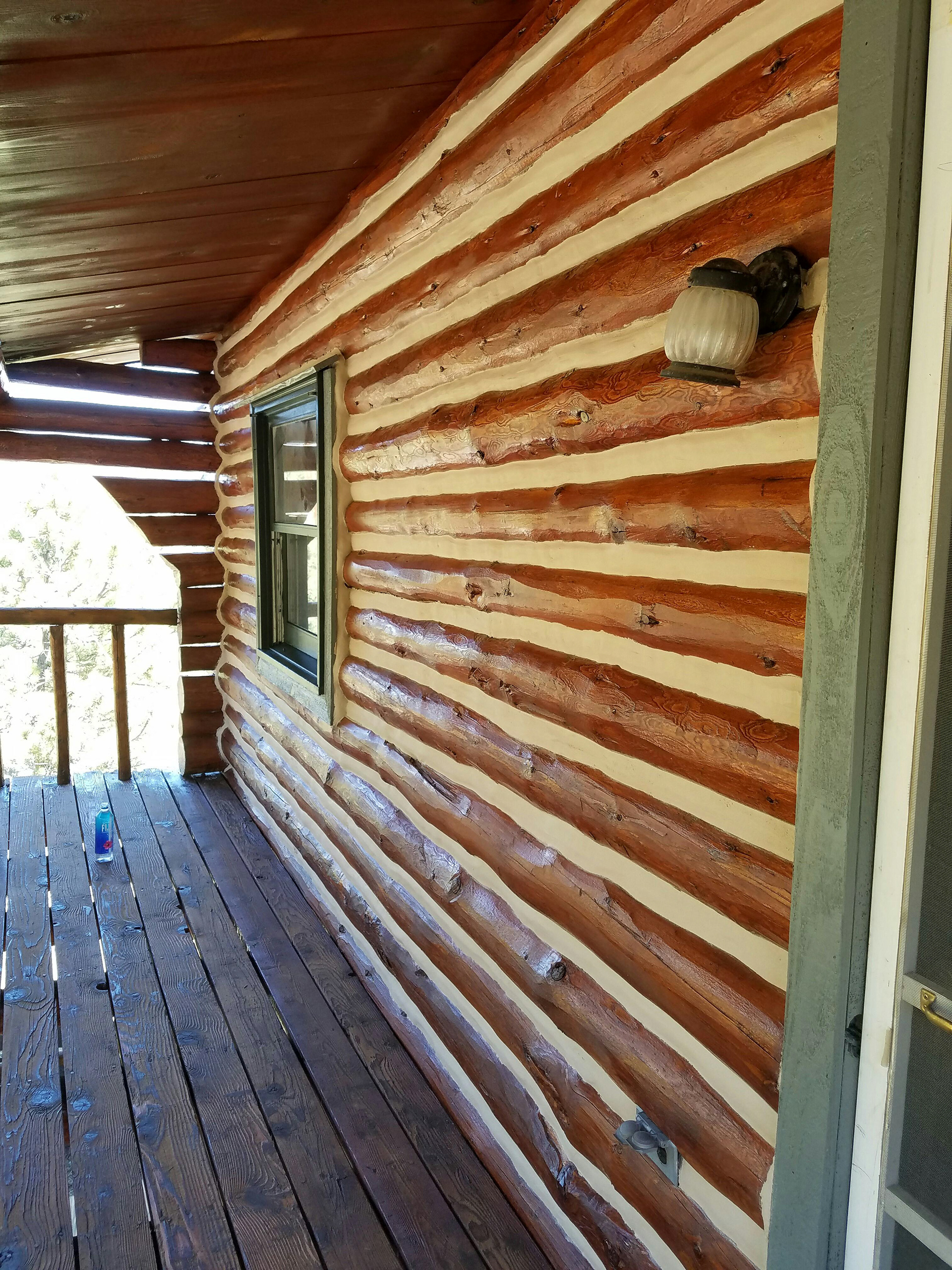 Log Home Finishing Colorado.  Repairing and sealing log home cabins.